TPG - The Platformer Game POC
Hello. This is a project that i have been working on for 4 days now. (Current date : 9.7.17) Today is the 4th day. This project will be updated frequently. When I am making this, i will not be using tutorials. The total versions of the game are listed here:
Version 1.1- Updated whole map, UI , (NO MULTIPLE WEAPONS, ONLY BASIC BULLET, NO WEAPON BAR), dirt piles on UI , were added. Here are some screenshots from that version.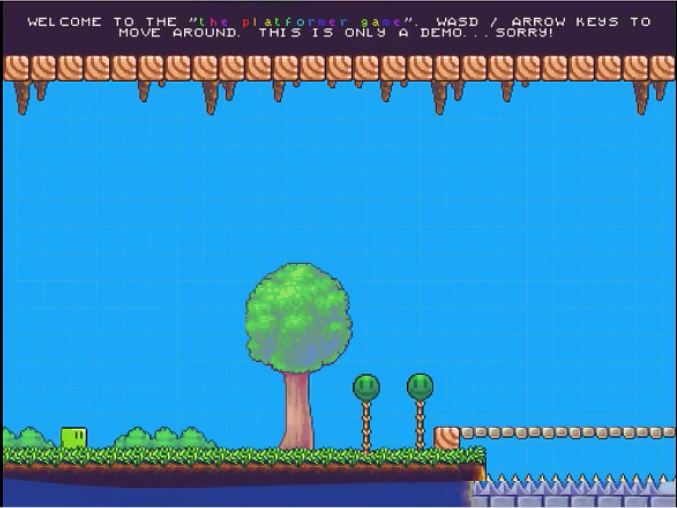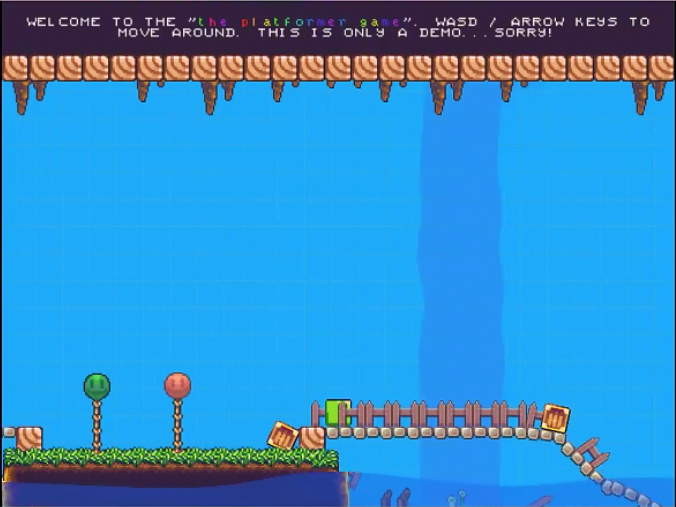 Version 1.2 - No memory, screenshots, or anything from this version. I can tell you that it existed though! removed dirt piles from UI, added more text to UI...
Version 1.3 - , multiple bullets , UI 1.3 - 1.4 version made , breakable crates , original website release , logo made ; never used.

A video was made showcasing 1.3, and I decided it to show you!
Version 1.4 (CURRENT) : More bullet types , smoother transitions , area for bullet pickups , basic bullet pickup added , BIG BOX added , multi-bullet added ; no video made :(
PLANNED RELEASES
Version 1.4.7 (CURRENT): Widescreen , fullscreen button , Tv overlay , expanded level added.
<VERSION 1.5> flare bullet pickup fade out , make bullets face you when you are in the other direction , better skybox , polished player sprites , sound effects , expanded new levels , will be added.
That seems to be about it! feedback is needed!